Model Ratchet Handle Storage Bracket
Price
£178
£214
NET
INC VAT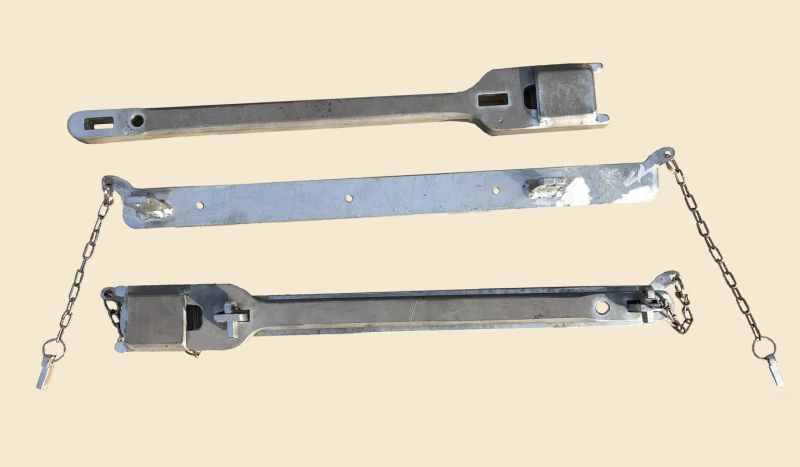 Handle storage brackets are designed to provide a place for fixed storage of the windlass lever handles when they are not in use. The handles can be removed on all of the lever windlasses when they are not in use, which saves space on the foredeck and avoids a potential trip hazard.
The brackets can be fixed to a vertical surface onboard the vessel, for example a bulkhead or inside the bulwark, and the handle locates onto the bracket; pins are then inserted in order to keep the handle secured onto the bracket.
Additional Information

The brackets are supplied as a pair, to accommodate a pair of handles. In an ideal installation, the brackets are positioned somewhere near by the windlass, so they can be easily removed from the bracket and then used with the windlass. Each handle has a hole at one end, designed to allow a lanyard to be spliced onto the handle, and then secured back to the vessel. With both the handles and a securing lanyard, this prevents the handles from rolling about on the deck for example when they are not in use, or worse still, being lost overboard in a lumpy sea.