Model -No.20 Manual Ratchet Windlass
Prices from
£1,800
£2,160
NET
INC VAT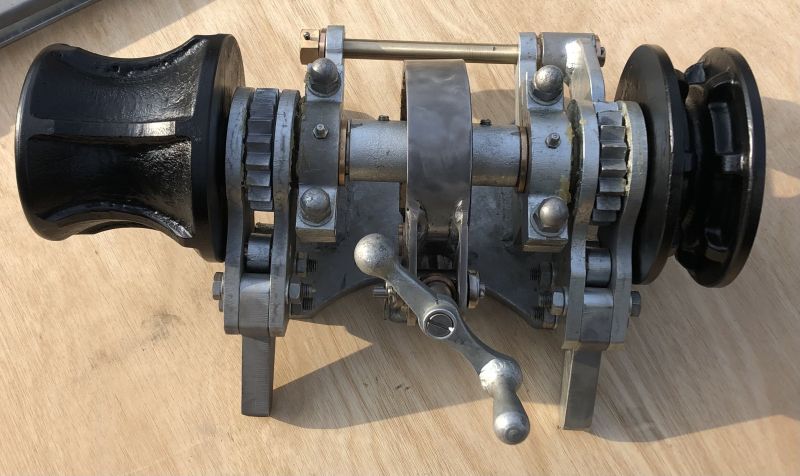 Designed for smaller vessels, the No.20 is a relatively light weight version of our ratchet operated windlass, and the smallest in the range.
Many adventurous owners/skippers of smaller craft, travel far and wide, encountering challenging conditions both at sea and also in exposed anchorages. They may set relatively heavy ground tackle and be faced with the prospect of retrieving it under adverse conditions. The design criteria for this windlass was set out with these circumstances in mind. A robust and reliable windlass can offer some comfort, with the confidence that retrieving the anchor can be an efficient and straightforward process, even in high winds with a lumpy sea .

Click on the tab below for additional information.
Additional Information. No.20 Manual Ratchet Windlass

The L20 is the smallest of the ratchet windlasses, designed for vessels of up to 6 tonnes displacement. It is compact but powerful and robust; fitted as standard with a gypsy to accommodate 8 mm DIN766 chain. It can however be supplied with a specially manufactured chain gypsy to fit other chain sizes. It is effectively a double acting ratchet, operated with a motion similar to that of cross country skiing. The L20 can be supplied for deck or bits mounting. The standard specification consists of a base plate, two ratchets with detachable handles, a foot operated brake, a warping drum and a gypsy. The main components are galvanised for protection, although all of the ratchet windlasses can be supplied in bronze as a special build.

MAINTENANCE

The main shaft bearings are lubricated via grease nipples installed into the bearing caps; the pawl is also fitted with a grease nipple. The brake assembly can be greased using a pot of grease and a brush such as a small paint brush. A light oil is recommended for the pawls inside of the ratchet assemblies, and then the same grease pot and brush method for applying grease to the ratchet/star wheel part of the ratchet assembly. The windlass should be covered when the vessel is not in use or if the windlass is not in use for any extended periods of time.

SAFETY

With deck machinery generally there is a need to take great care and maintain a high level of awareness with regard to the moving parts of both the machinery and associated equipment such as ground tackle, chain, ropes etc. Operating and Maintenance details can be downloaded from this site, and should be read and understood before attempting to operate the windlass. The procedures for anchor deployment and retrieval provide warnings, aimed at alerting the operator to potential hazards and therefore it is essential that the procedures are followed carefully.
Downloads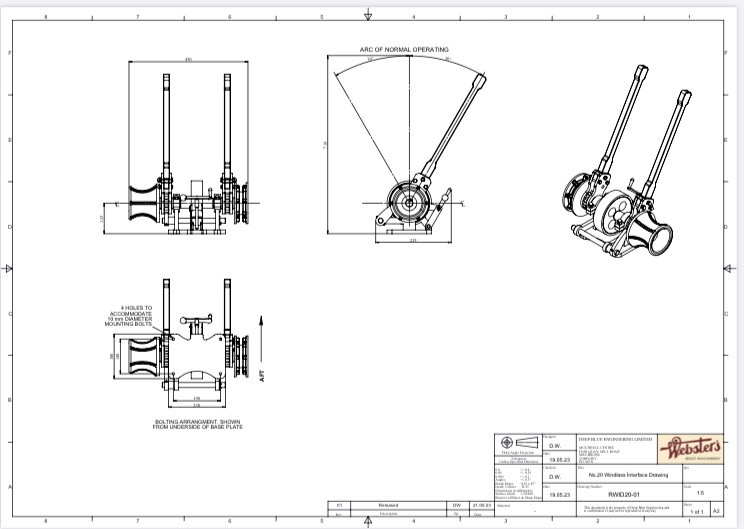 No.20 Windlass Interface Drawing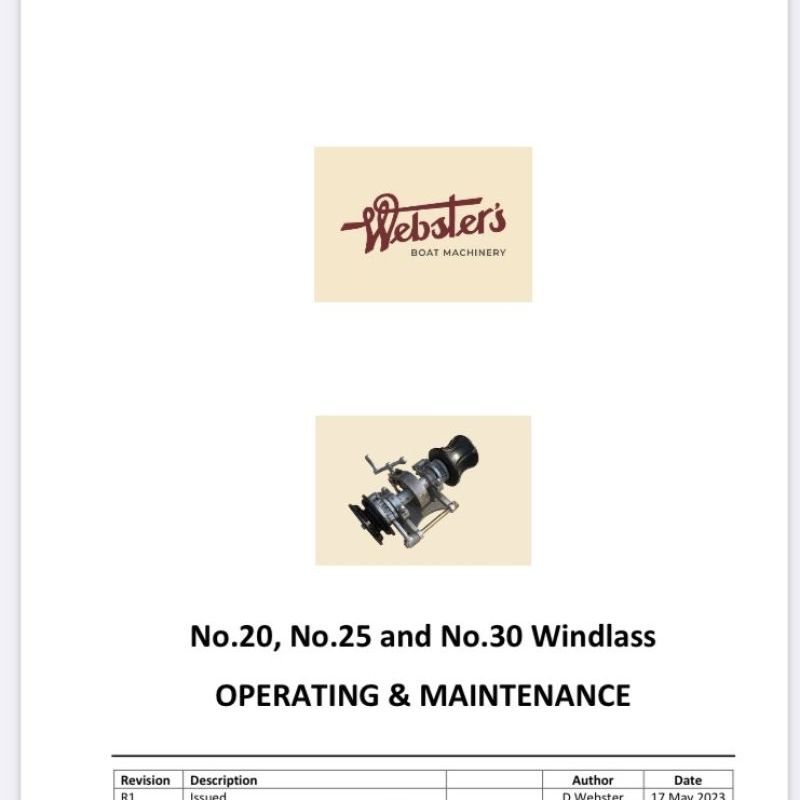 Ratchet Windlass O&M Manual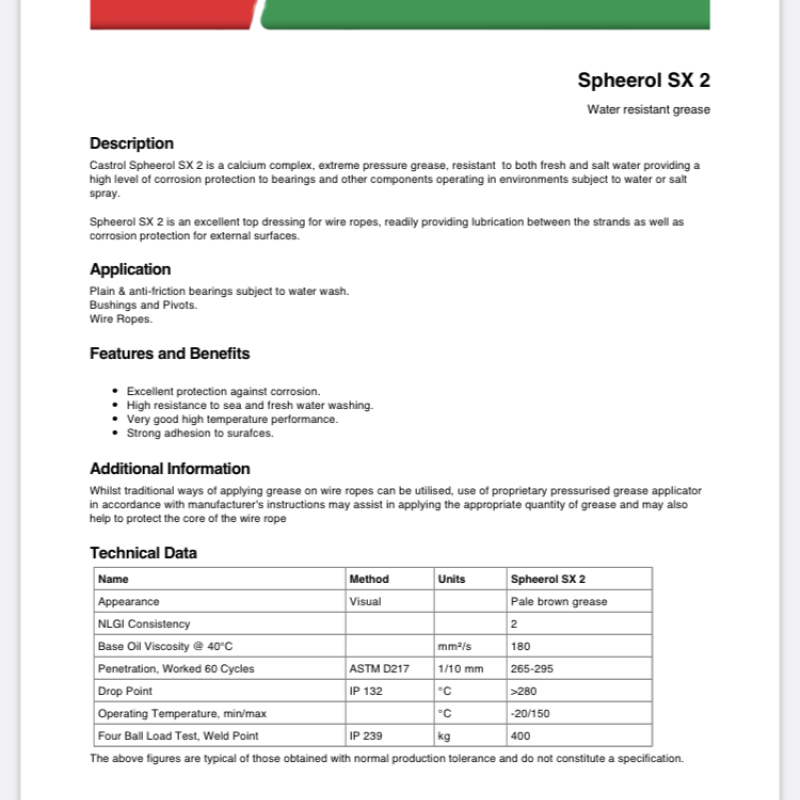 Grease Spheerol SX2