Model -No.1/4 Geared Manual Windlass
Prices from
£2,668
£3,202
NET
INC VAT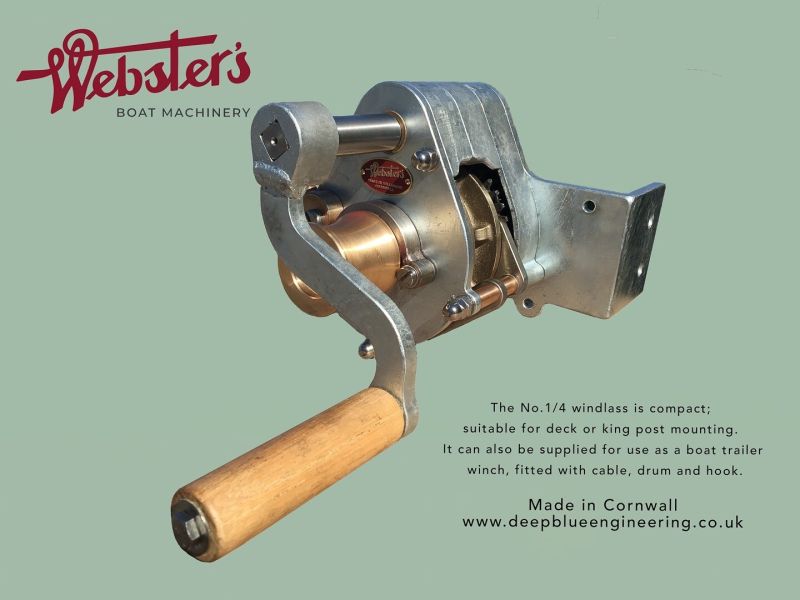 The No.1/4 is the smallest of the geared manual windlasses. It can be used with vessels up to approximately 6 tonnes displacement, but this will depend on the weight of the ground tackle being used, however it should work perfectly well with, for example a 15 Kg anchor and 50 metres of 8 mm chain. It can be bits, deck or king post mounted. It is supplied as standard with either a gypsy to fit 8 mm DIN766 chain or 10X30 mm ISO chain. This windlass is very compact, and if mounted well above deck level, it can ease the space constraint on a crowded foredeck.
Click on Additional Information below for more details on this windlass.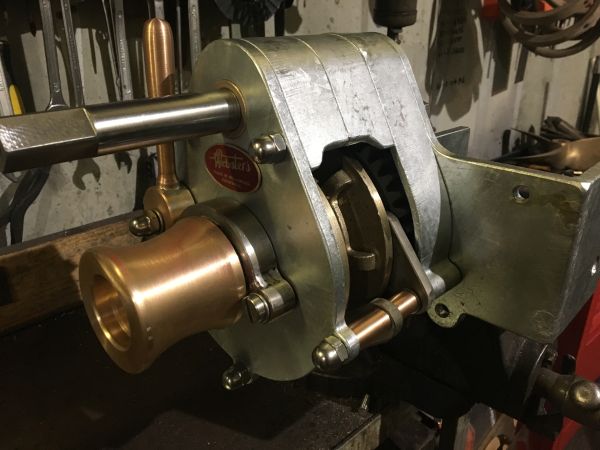 No.1/4 Geared Manual Windlass

The No.1/4 is the smallest on the geared manual windlasses. It consists of a main housing, which incorporates the gears and the gypsy. A warping drum and a lever operated brake are positioned outside of the housing. The gear ratio is 3:1 and therefore it is wise to consider the weight of the ground tackle on board the vessel and the strength of the operator, especially given that the input shaft does not extent to both sides and therefore the windlass can only be used by one operator. As with most of the geared windlasses, it has a removable crank handle with a rotating timber grip. The brake is lever operated.

SAFETY

With deck machinery generally there is a need to take great care and maintain a high level of awareness with regard to the moving parts of both the machinery and associated equipment such as ground tackle, chain, ropes etc. Operating and Maintenance details can be downloaded from this site, and should be read and understood before attempting to operate the windlass. The procedures for anchor deployment and retrieval provide warnings, aimed at alerting the operator to potential hazards and therefore it is essential that the procedures are followed carefully.

MAINTENANCE

MAINTENANCE The main shaft bearings are lubricated via grease nipples installed into the ends of the shaft. Galleries within the shaft allow the grease to move through the shaft in order to reach the bearings. The brake assembly and pawl, in addition to the gears, can be greased using a pot of grease and a brush such as a small paint brush. The windlass should be covered when the vessel is not in use or if the windlass is not in use for any extended periods of time.