Model -No.33 Manual Windlass
Prices from
£4,110
£4,932
NET
INC VAT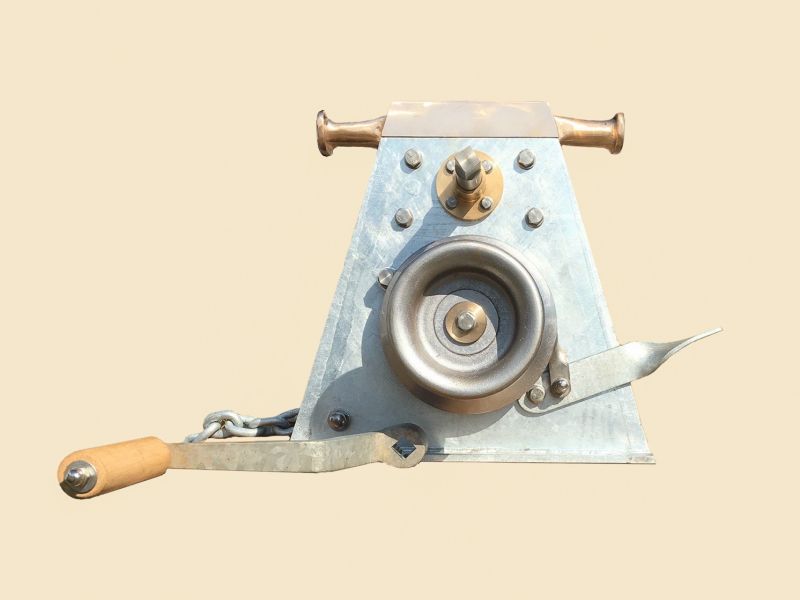 This is a model in the style of windlasses made during the 1930s by several manufacturers. We designed it some years ago, to replace a windlass from a Dunkirk Little Ship of that period. It is suitable for vessels between 15 and 28 tonnes displacement. Click on the tab below for more information.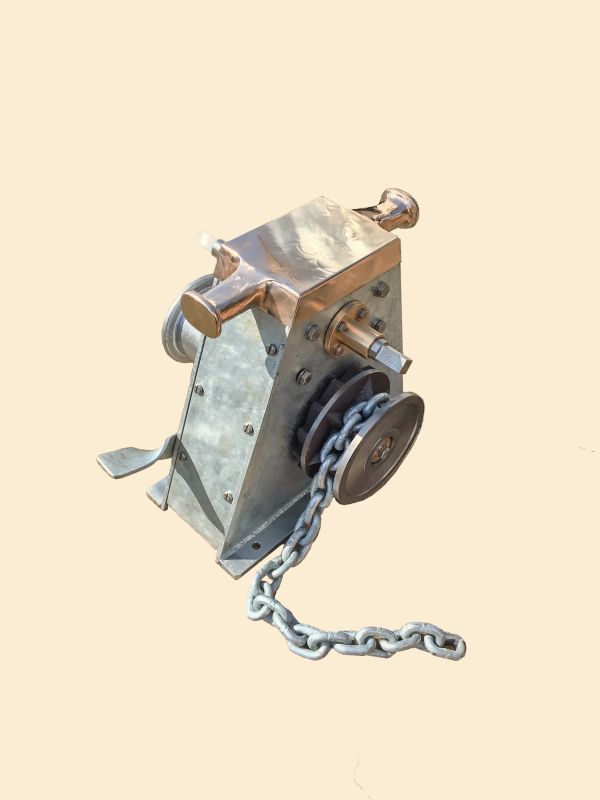 1930s Period Windlass

This model windlass is made to order, and accordingly, can be supplied with a number of chain gypsy options, from 10 mm through to 13 mm. It has an oil filled housing; a development which made this kind of windlass desirable during that time, when previous machines were exposed and suffered from corrosion, demanding maintenance and bleeding rust onto the surrounding deck.